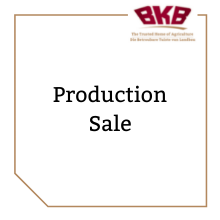 21ST NELLO DOHNE MERINO STUD PRODUCTION AUCTION INFORMATION
---
The 21st Nello Dohne Merino stud production auction will take place on Thursday, 28 July 2022 from 11:00 on the farm Ofra, Brandfort.
On offer: 
– 80 AA/A Rams.
– 130 Young ewes (scanned).
* Catalogue information will be available day of sale. Regional winner of the Top Breeder competition 2013/2015/2019. Under auspices of the Dohne Merino society.
---
Route:
– From Brandfort: Drive on the Winburg road for 11km. Turn right at farm entrance.
Owners:
Louis Nel 082 824 1163.
Carel Nel 082 828 1984
Enquiries:
Louwtjie Bezuidenhout 082 827 7443
Hentin Minnaar (sheep and wool adviser) 082 772 2059
Rowen Burcks 082 772 4553
Auctioneer: Danie Strauss 072 585 4028
BKB, KROONSTAD: 056 215 1851
Auction pamphlet:
– Click here to view auction pamphlet
Auction catalogue:
– Click here to view auction catalogue 
21ST NELLO DOHNE MERINO STUD PRODUCTION AUCTION VIDEOS