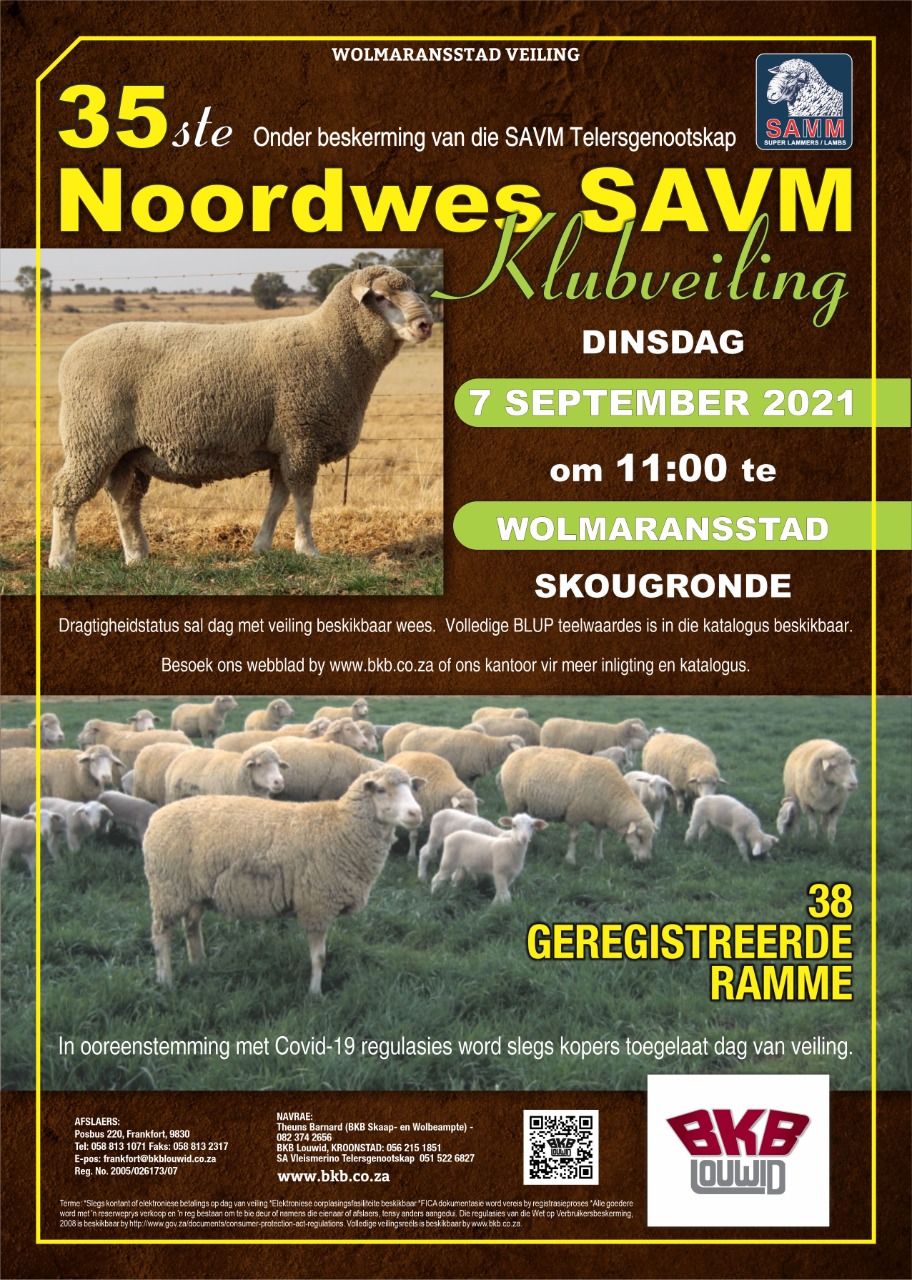 35ST NORTH WEST SAMM CLUB AUCTION INFORMATION
---
The 35st North West SAMM club auction will take place on Tuesday, 7 September 2021 from 11:00 at Wolmaransstad show grounds. In accordance with Covid-19 safety regulations only buyers will be allowed day of auction.
On offer:
– 38 Registered rams.
*Note: Gestation status will be available day of auction. Complete BLUP Values will be available in catalogue. Under auspices of the SAMM Breeder Society.
---
Enquiries:
Theuns Barnard (BKB sheep and wool advisor) 082 374 2656
BKB Louwid, KROONSTAD: 056 215 1851
SAMM Breeder Society  051 522 6827
Auction pamphlet:
– Click here to view auction pamphlet
Auction Catalogue: