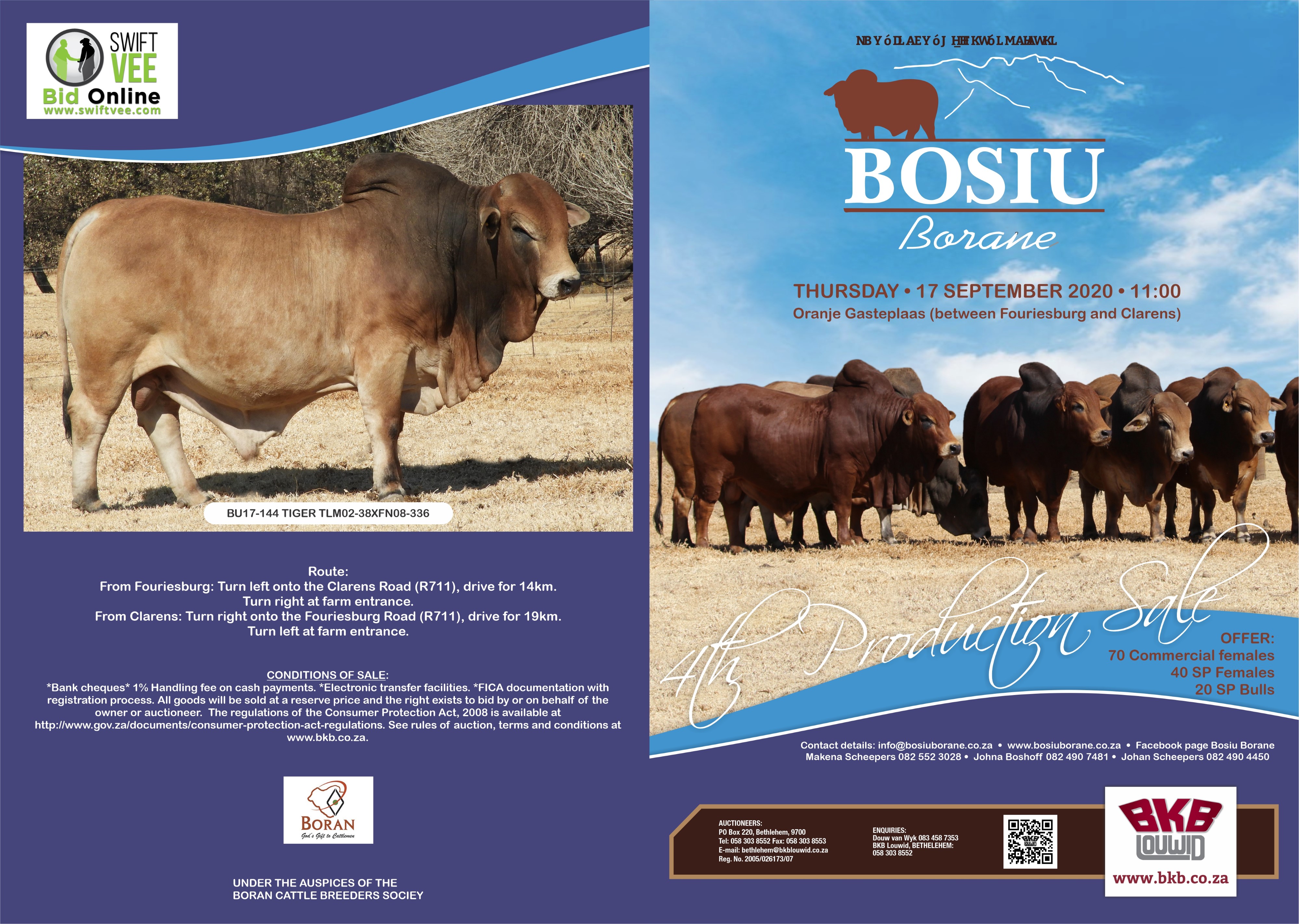 4TH BOSIU BORANE PRODUCTION SALE INFORMATION
---
The 4th production sale of Bosiu Borane will take place on Thursday, 17 September 2020 from 11:00 on Oranje Guest Farm (between Fouriesburg and Clarens). In accordance with the Covid-19 regulations only buyers will be allowed day of sale.
On offer:
– 70 Commercial females.
– 40 SP females.
– 20 SP bulls.
* Note: Under auspices of the Boran Cattle Breeders Society of SA. Gestation status and catalogue information will be available day of sale.
Route:
– From Fouriesburg: Turn left onto the Clarens road (R711), drive for 14km.  Turn right at farm entrance.
– From Clarens: Turn right onto the Fouriesburg road (R711), drive for 19km.  Turn left at farm entrace.
Enquiries:
Makena Scheepers – 082 552 3028
Johna Boshoff – 082 490 7481
Johan Scheepers – 082 490 4450
Douw van Wyk – 083 458 7353
BKB Louwid, Bethlehem – 058 303 8552
Auction pamhlets:
– Click here to view auction pamphlet 1
– Click here to view auction pamphlet 2
Auction Catalogue:
–Click here to view auction catalogue