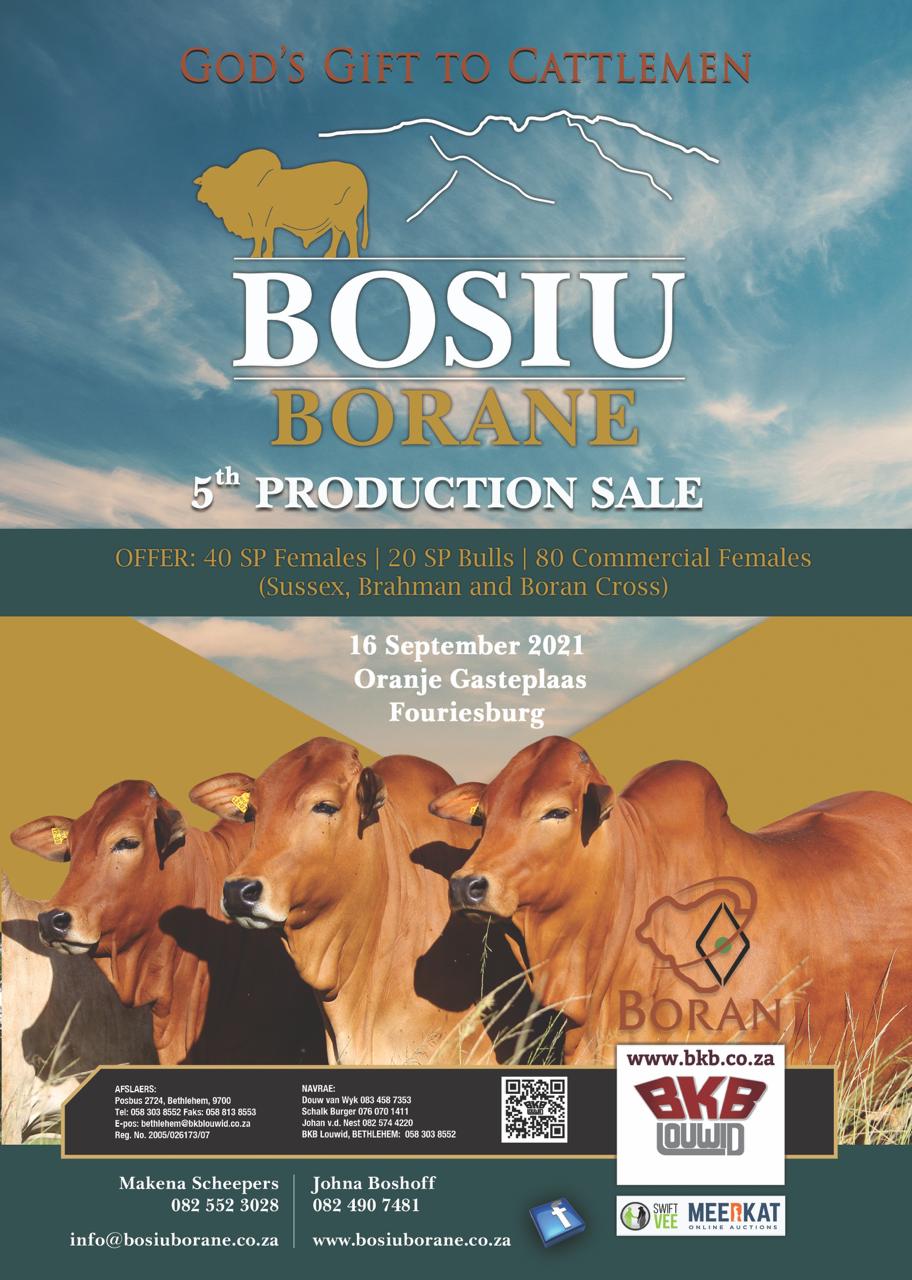 5TH BOSIU BORANE PRODUCTION SALE INFORMATION
---
The 5th production sale of Bosiu Borane will take place on Thursday, 16 September 2021 from 11:00 on Oranje Guest Farm (between Fouriesburg and Clarens). In accordance with the Covid-19 safety regulations only buyers will be allowed day of sale.
On offer:
– 40 SP Females.
– 20 SP Bulls.
– 80 Commercial females.
* Note: Under auspices of the Boran Cattle Breeders Society of SA. Gestation status and catalogue information will be available day of sale. Sussex, Brahman and Boran cross.
Route:
– From Fouriesburg: Turn left onto the Clarens road (R711), drive for 14km.  Turn right at farm entrance.
– From Clarens: Turn right onto the Fouriesburg road (R711), drive for 19km.  Turn left at farm entrace.
Enquiries:
Makena Scheepers 082 552 3028
Johna Boshoff 082 490 7481
Douw van Wyk 083 458 7353
Schalk Burger 076 070 1411
Johan v.d Nest 082 574 4220
BKB Louwid, Bethlehem 058 303 8552
Auction pamphlet:
– Click here to view front page of auction pamphlet
– Click here to view back page of auction pamphlet
Auction catalogue: