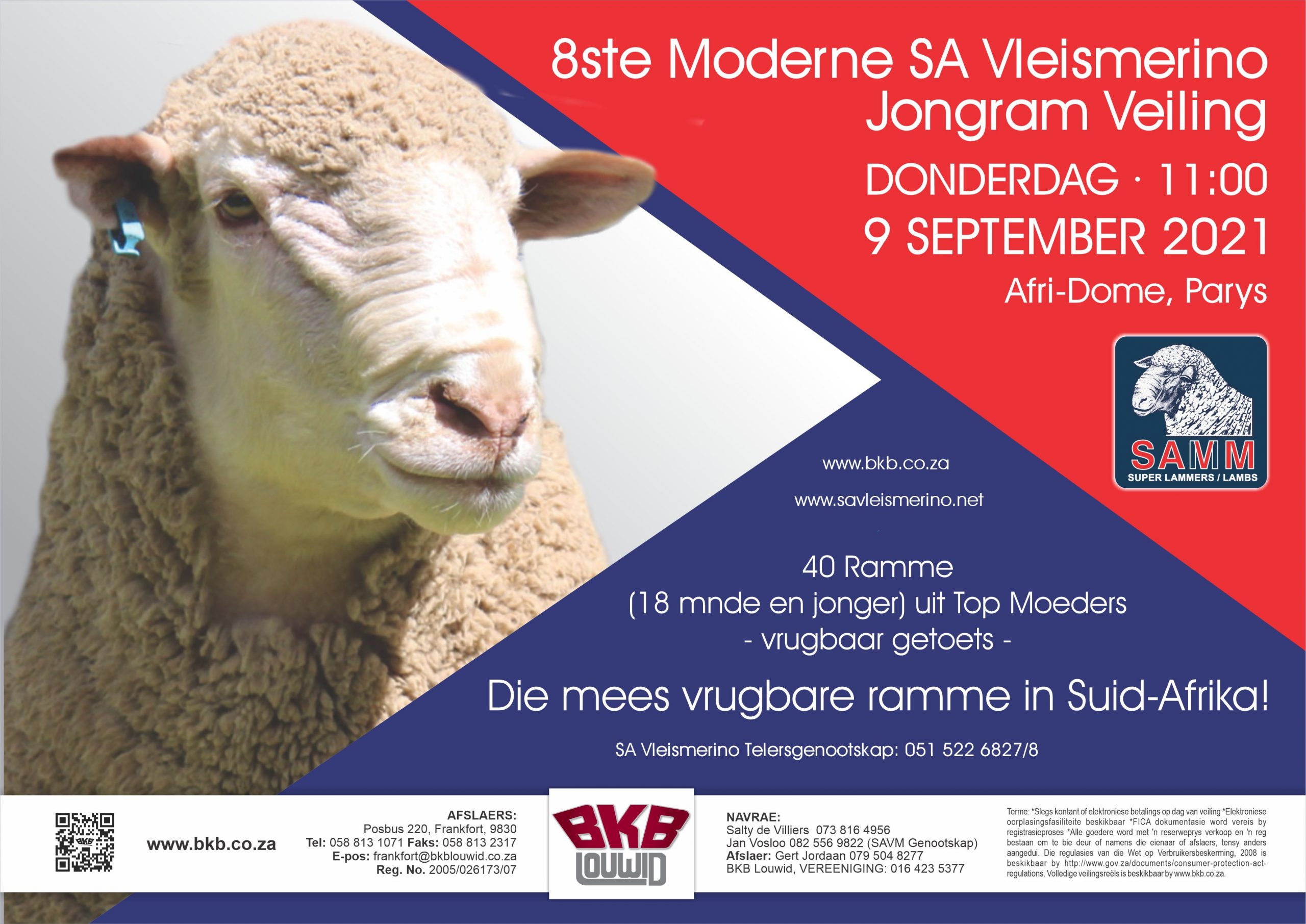 8TH MODERN SA MUTTON MERINO YOUNG RAM AUCTION INFORMATION
---
The 8th Modern SA Mutton Merino young ram auction will take place on Thursday, 9 September 2021 from 11:00 at Afri-dome, Parys. Auction will be on terrain and digital.  In accordance with Covid-19 safety regulations only buyers will be allowed day of auction.
On offer:
– 40 Rams (18 months and younger).
* Note: From Top Mothers. Fertility tested. Under auspices of the SAMM Breeders Society.
---
Enquiries:
Salty de Villiers  073 816 4956
Jan Vosloo 082 556 9822 (SAMM Breeders Society)
Auctioneer:  Gert Jordaan 079 504 8277
BKB Louwid, VEREENIGING 016 423 5377
Auction pamphlet:
– Click here to view auction pamphlet
Auction catalogue:
– Click here to view auction catalogue 
Digital Auction information:
Log in details will be emailed within 30 minutes of registration
Contact Chrisna 082 957 8827 if help is needed.