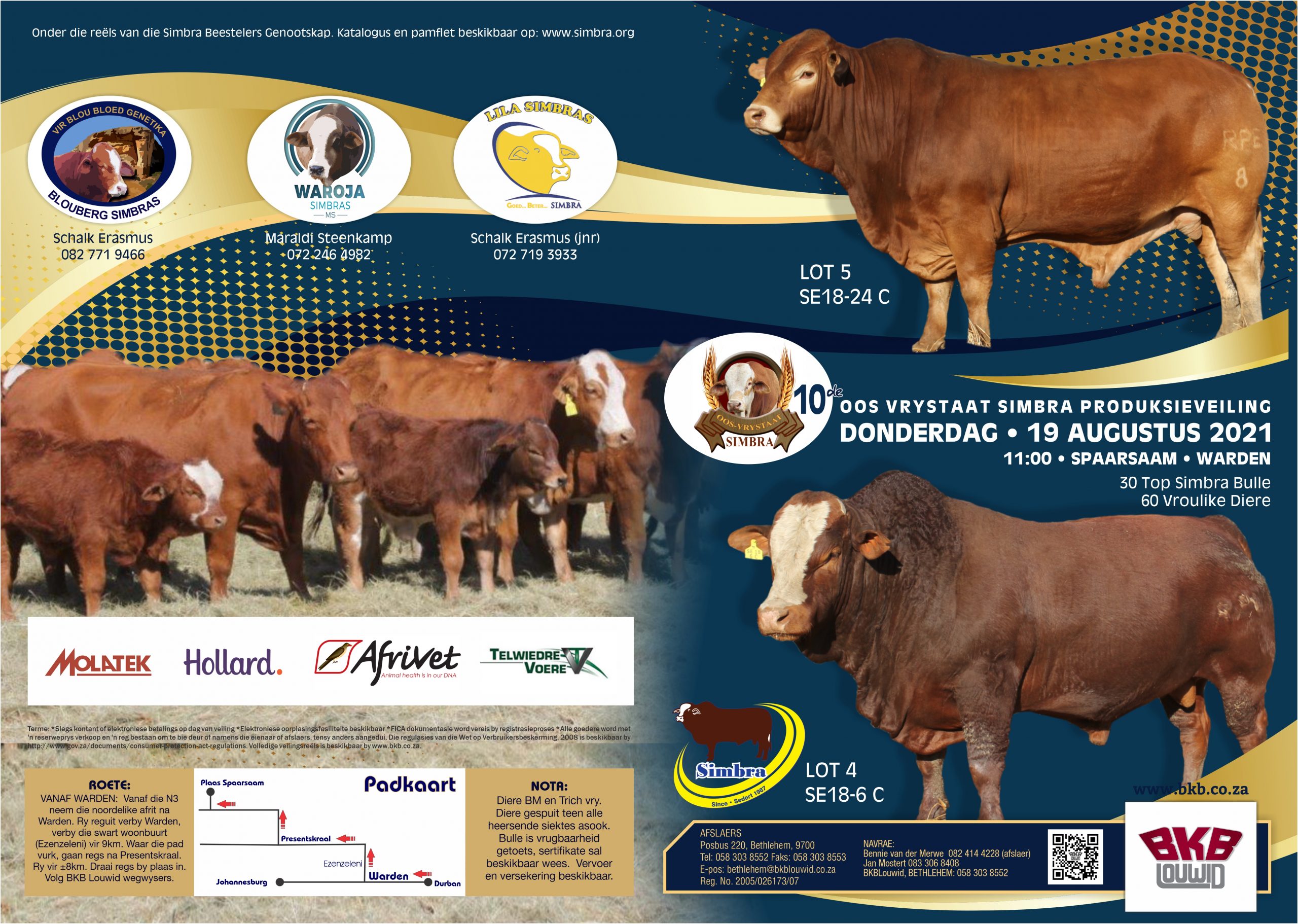 10TH OOS VRYSTAAT SIMBRA PRODUCTION AUCTION INFORMATION
---
The 10th Oos Vrystaat Simbra production auction will take place on Thursday, 19 August from 11:00 on the farm Spaarsaam, Warden. In accordance with Covid-19 safety regulations only buyers will be allowed day of auction.
On offer:
– 30 Top Simbra bulls.
– 60 Female animals.
* Note: Cattle are CA and Trich free. Cattle inoculated against all prevalent diseases. Bulls are tested for fertility, certificates will be available . Transport and insurance available. Under the rules of the Simbra Cattle Breeders Society.
---
Route:
– From Warden: From the N3 take the northern exit to Warden. Drive straight passing Warden, passing the black neighbourhood (Ezenzeleni) for 9km. Where the road forks, go to the right towards Presentskraal. Drive for ±8km. Turn right at the farm entrance. Follow BKBLouwid signposts.
Enquiries:
Bennie van der Merwe  082 414 4228
Auctioneer: Jan Mostert  083 306 8408
BKBLouwid, BETHLEHEM  058 303 8552
Auction pamphlet:
– Click here to view front page of auction pamphlet
– Click here to view back page of auction pamphlet
Auction catalogue: