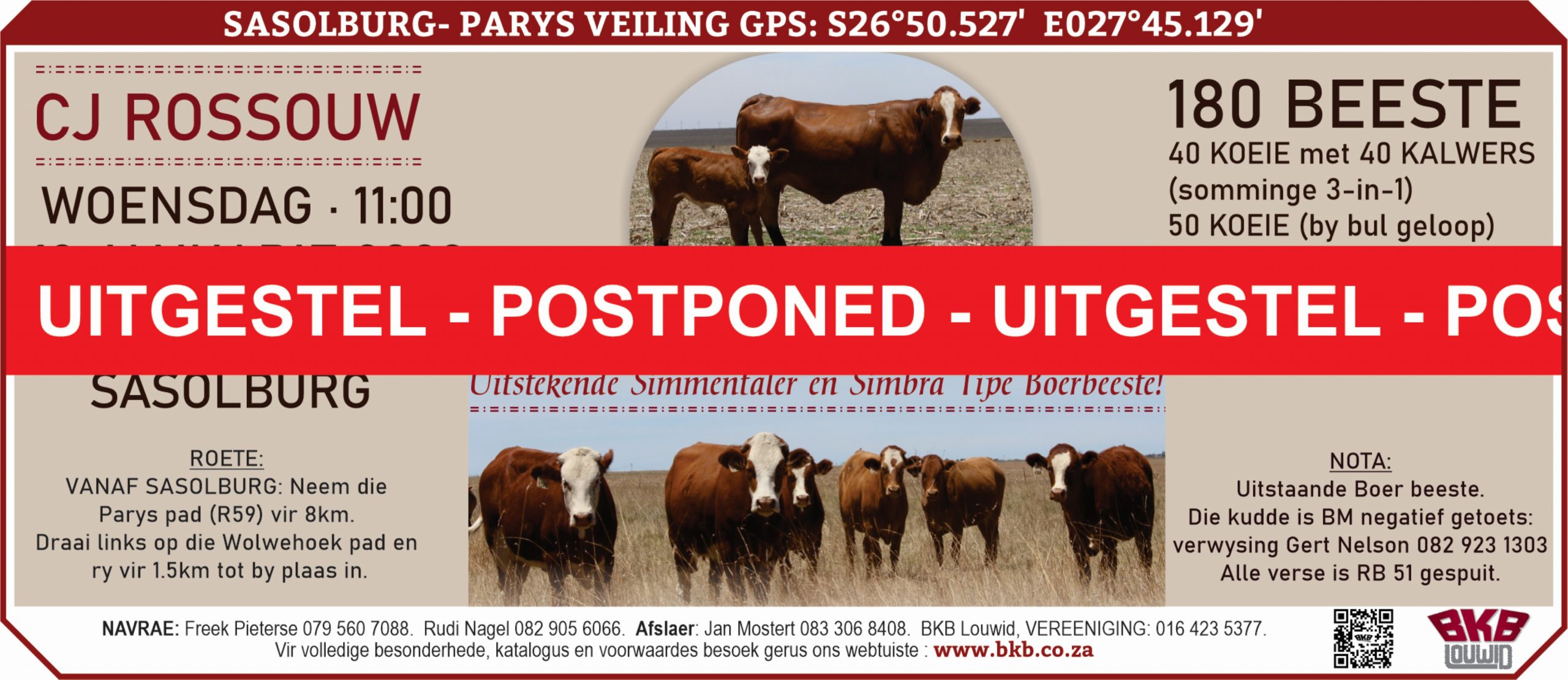 POSTPONED: CJ ROSSOUW PRODUCTION SALE INFORMATION
---
POSTPONED! The production sale of CJ Rossouw will take place on Wednesday, 19 January 2022 from 11:00 on the farm Alfresco, Sasolburg.
180 Excellent Simmentaler and Simbra type farming cattle, on offer:
– 40 Cows with 40 calves (some 3-in-1).
– 50 Cows (running with bull).
– 50 Heifers (open).
* Note: Excellent farming cattle.  Herd tested negative for CA: reference Gert Nelson 082 923 1303.  All heifers inoculated with RB 51.
---
Route: 
– From Sasolburg: Take the Parys road (R59) for 8km. Turn left on the Wolwehoek road and drive for 1.5km until you reach the farm entrance.
Enquiries:
Freek Pieterse 079 560 7088
Rudi Nagel 082 905 6066
Auctioneer: Jan Mostert 083 306 8408
BKB Louwid, VEREENIGING: 016 423 5377
Auction advertisement: