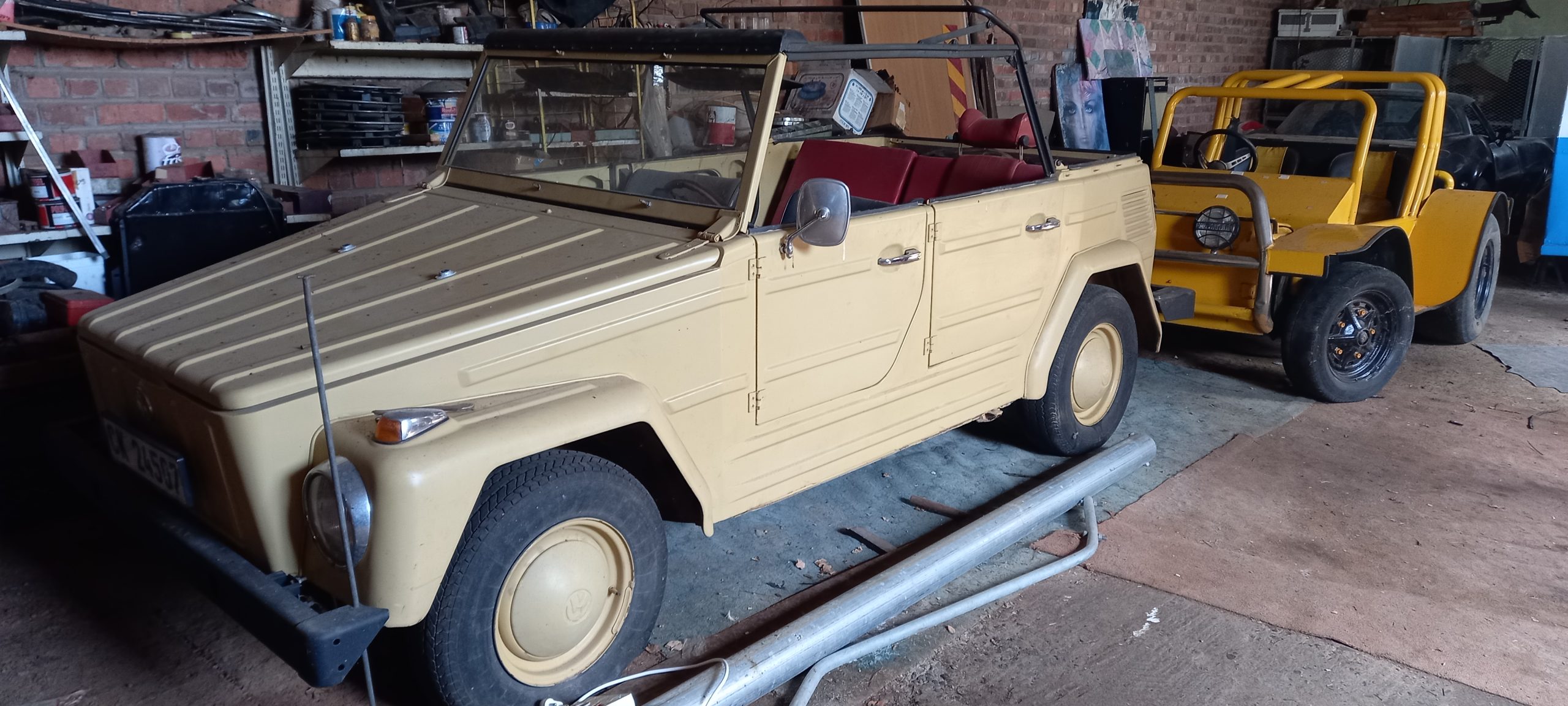 DARLING: ANTIQUES, VEHICLES, MUSICAL INSTRUMENTS, RESTAURANT EQUIPMENT INFORMATION
DARLING
ANTIQUE AND OTHER VEHICLES • RESTAURANT EQUIPMENT • MUSIC INSTRUMENTS AND COLLECTORS ITEMS • FURNITURE • MISCELLANEOUS
Vehicles: Packard; Chevrolet Corvet; Buick; NSU Prince; 2 x Unimog –one without engine; Goggomobile; Yellow pipecar; Nissan Sani V6; Mitsubishi LDV; trailer; vehicle trailer –no tyres; 2 x Mitsubishi cars –spares; 2 x old caravans; milk van; solar racer; VW Kubelwagen; Mitsubishi motorhome. Some vehicles not complete.
Restaurant equipment: SS tables; restaurant tables and chairs; bar stools; food warmer; crockery racks; industrial mixer; fryers; industrial oven; Bosch dishwasher; gas stove; gas fryer; Anvil fryer; fridges; freezers; crockery and glasses; pots and pans; beer brewing equipment; etc.
Music instruments and collectors' items: Saxophones; trumpets; flutes; Ludwig drum set; accordion in case; banjos; several guitars; microphones and stands; R Muller organ; antique organ; antique piano; copper ware; etc.
Furniture: Wide variety of furniture; bookshelves; ornaments; collectors' items; etc.
Miscellaneous: Workshop equipment; motor parts; tools; etc.
Too numerous to list. List subject to change without prior notice.
Do not miss this auction!
Auction: Wednesday 6 April 2022 @ 11:00.
View: Tuesday 5 April 2022 from10:00 – 15:00.
Venue: 6 Long Street, Darling and other venues.
DARLING: ANTIQUES, VEHICLES, MUSICAL INSTRUMENTS, RESTAURANT EQUIPMENT GALLERY