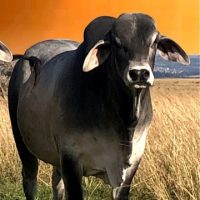 DICKE BRAHMAN FARMING SIMULCAST SALE INFORMATION
The Dicke Brahman Farming Simulcast Sale will take place on Thursday the 10th of September 2020 from 12h00 at Idlewild Farm, Kei Mouth.
Route:
From East London: Travel on the N2 towards Mthatha for 35 km. Turn right onto the R349 towards Kei Mouth / Morgan Bay and travel for 26 km. Farm is on the right.
On Offer:
Enquires:
Miles Dicke: 084 589 3174
Tony Burger (BKB): 082 456 9143
Brendan Wicks (BKB): 063 451 5076
Click here to view the event flyer