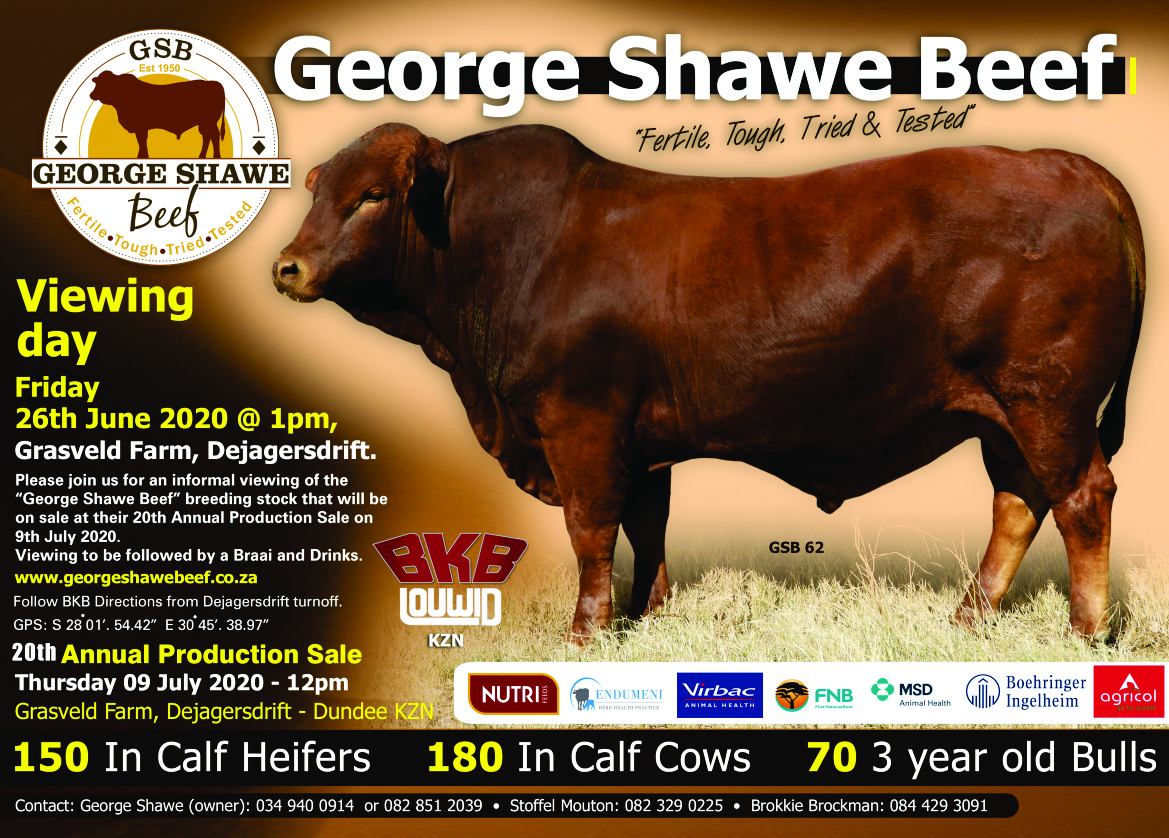 GEORGE SHAWE BEEF VIEWING DAY INFORMATION
---
The George Shawe Beef Viewing Day takes place on Friday 26 June 2020 at 13:00 on the farm Grasveld, De jagersdrift.
– Please join us for an informal viewing of the "George Shawe Beef" breeding stock that will be on sale at their 20th Annual Production Sale on the 9th of July 2020. Viewing to be followed by a braai and drinks.
---
The 20th annual production sale of George Shawe Beef takes place on Thursday, 09 July 2020 at 12:00 on the farm Grasveld, Dejagersdrift.
Offer:
– 150 In calf heifers.
– 180 In calf cows.
– 70 Bulls (3 years old).
* Fertile, Tough, Tried & Tested!
---
Route:
Follow BKB directions from Dejagersdrift turnoff.
Enquiries:
George Shawe (owner) – 034 940 0914 or 082 851 2039
Stoffel Mouton – 082 329 0225
Brokkie Brockmann – 084 429 3091
Click here to view viewing day pamphlet