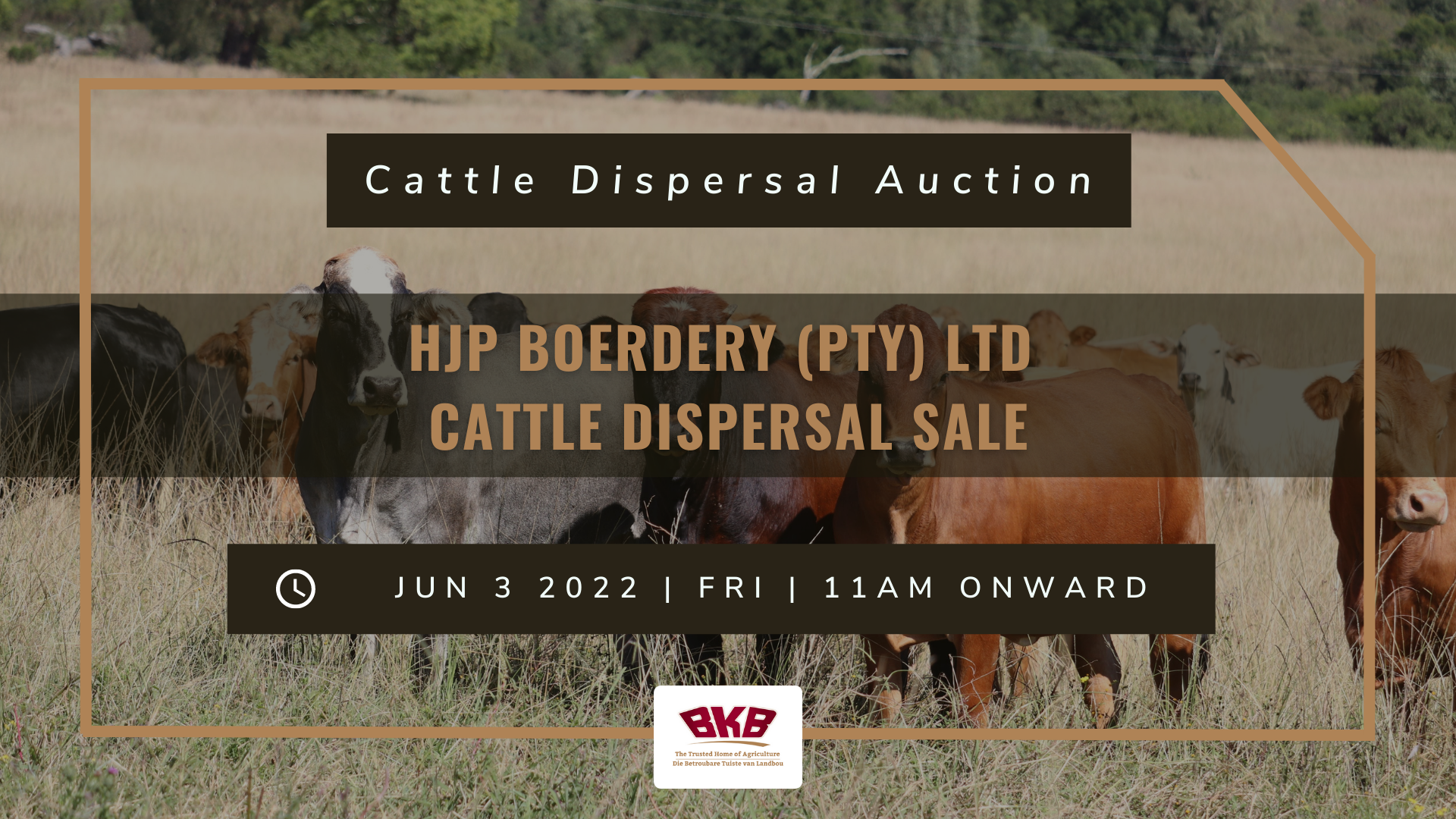 HJP BOERDERY (PTY) LTD CATTLE DISPERSAL SALE INFORMATION
---
The cattle dispersal sale of HJP Boerdery (Pty) Ltd (Waffie Potgieter) will take place on Friday, 3 June 2022 from 11:00 on the farm Killburnie, Dundee.
On offer:
780 Top Brahman / Simmentaler / Bovelder type farming cattle, consisting of:
– 372 Cows with 256 calves (1st calf cows; old cows with many 3-in-1's; some busy calving).
– 72 Heifers (in calf from Beefmaster bulls).
– 80 Open heifers (bull mature).
– 3 Brahman bulls.
– 3 Bovelder bulls.
– 5 Simmentaler bulls.
* Note: Gestation status and catalogue information will be available day of sale.
---
Route:
– From Dundee: Drive on the Greytown R33 road for 22km. Turn left at farm entrance.
Enquiries:
Brokkie Brockmann 084 429 3091
Stoffel Mouton 082 329 0225
Auctioneer: Jan Mostert 083 306 8408
BKB, Dundee: 034 218 1261
Auction pamphlet:
HJP BOERDERY (PTY) LTD CATTLE DISPERSAL SALE VIDEOS