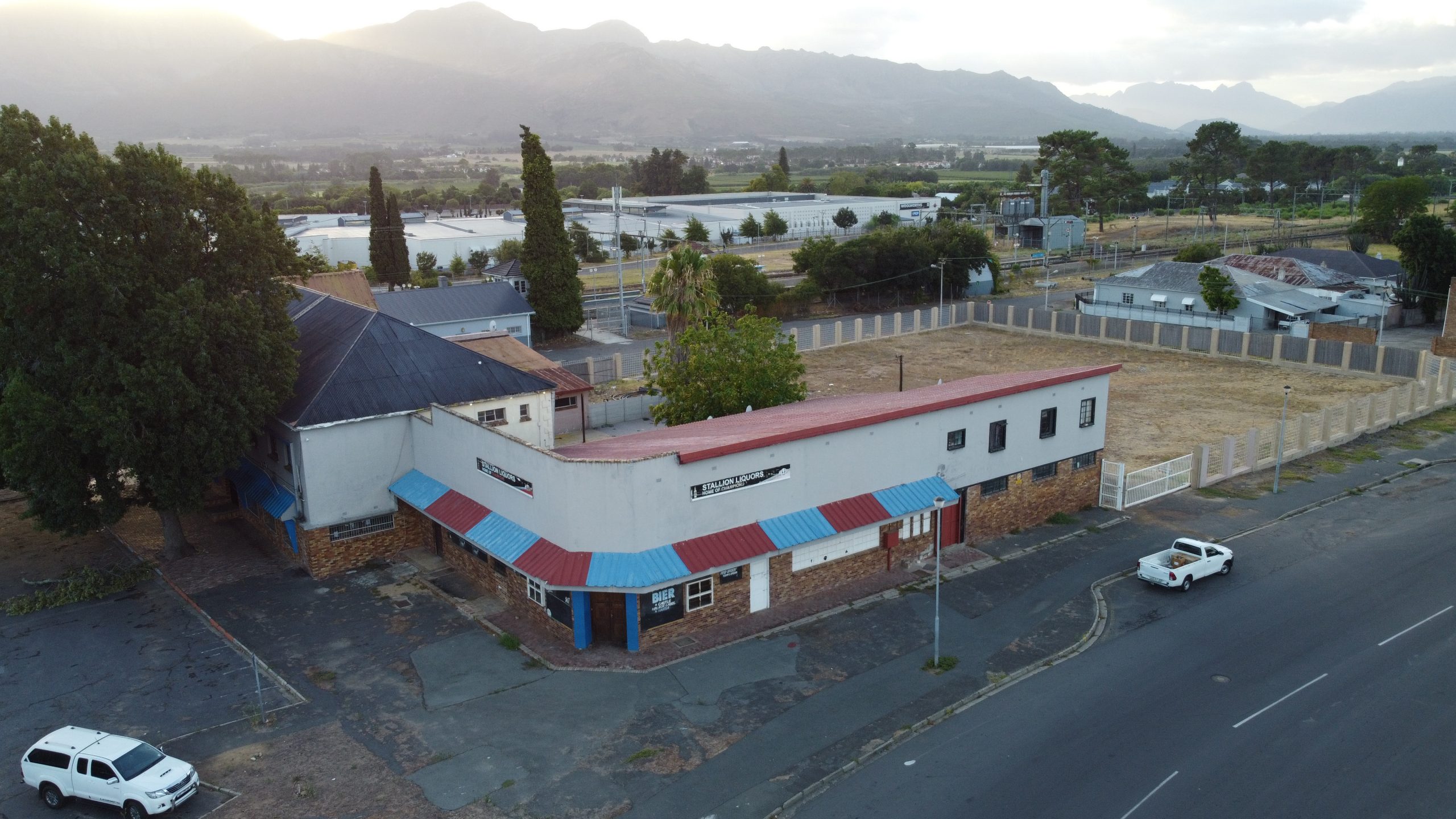 PAARL: DEVELOPMENT OPPORTUNITY IN UPCOMING AREA INFORMATION
DEVELOPMENT OPPORTUNITY IN UPCOMING AREA
INTERNATIONAL HOTEL AND VACANT PLOT
C/o Tabak and Station Street
Estate Late Hugo Stefan Schwegler – Estate number: 011767 / 2020
AUCTION: TUESDAY 30 MARCH 2021 AT 11:00
Venue: BKB Offices. 100 Cecilia Street, Paarl
View: By appointment only
Erf 10617, Paarl. Extent: 2429 m²
Improved with a hotel building known as International Hotel, comprising a reception area, two bars, dance area, play area, 19 rooms, off-sales, canteen, storerooms, bathrooms.
Zoning: Mixed use
Erf 10618, Paarl. Extent: 1700 m²
Adjacent vacant plot.
Zoning: Mixed use.
Excellent opportunity to renovate / develop in an area where several new developments are taking place.
Bidders can attend the live auction or can bid online.
PAARL: DEVELOPMENT OPPORTUNITY IN UPCOMING AREA GALLERY