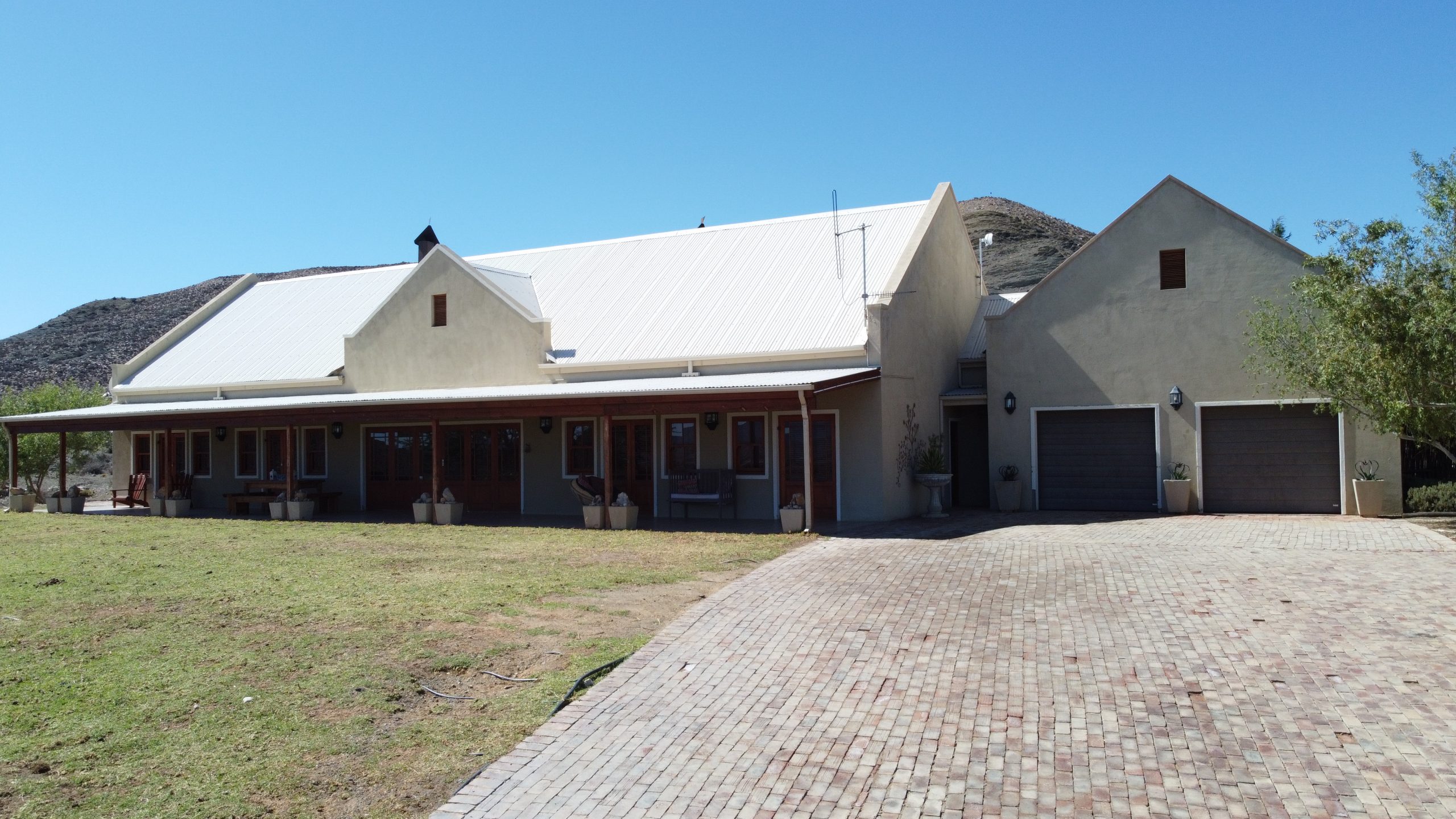 PRINCE ALBERT: THREE FARMS FOR SALE BY TENDER INFORMATION
PRINCE ALBERT
THREE FARMS FOR SALE BY TENDER
1 PLATBERG:
Approximately 772 ha with water rights for 144 ha, 4 Centre pivots. 4 Irrigation dams.
Thorn tree veld. Game camp.
Modern, spacious dwelling.
Good infrastructure.
2 OUDEKLOOF: Approximately 826 ha with 32,5 ha water rights and 15 ha irrigation land.
Irrigation dam, borehole.
Nestled in a beautiful valley.
5-bedroomed house.
3 VYEVLEI: 5705 ha
Good river veld with soetdorings and open plains. 400 ha game camp. Borehole.
Dwelling under renovation.
Farms can be bought separately or jointly.
TENDERS CLOSE: FRIDAY 12 MARCH 2021 AT 12:00.
Venue: BKB Offices, 100 Cecilia Street  Paarl
View: By appointment only.
PRINCE ALBERT: THREE FARMS FOR SALE BY TENDER GALLERY