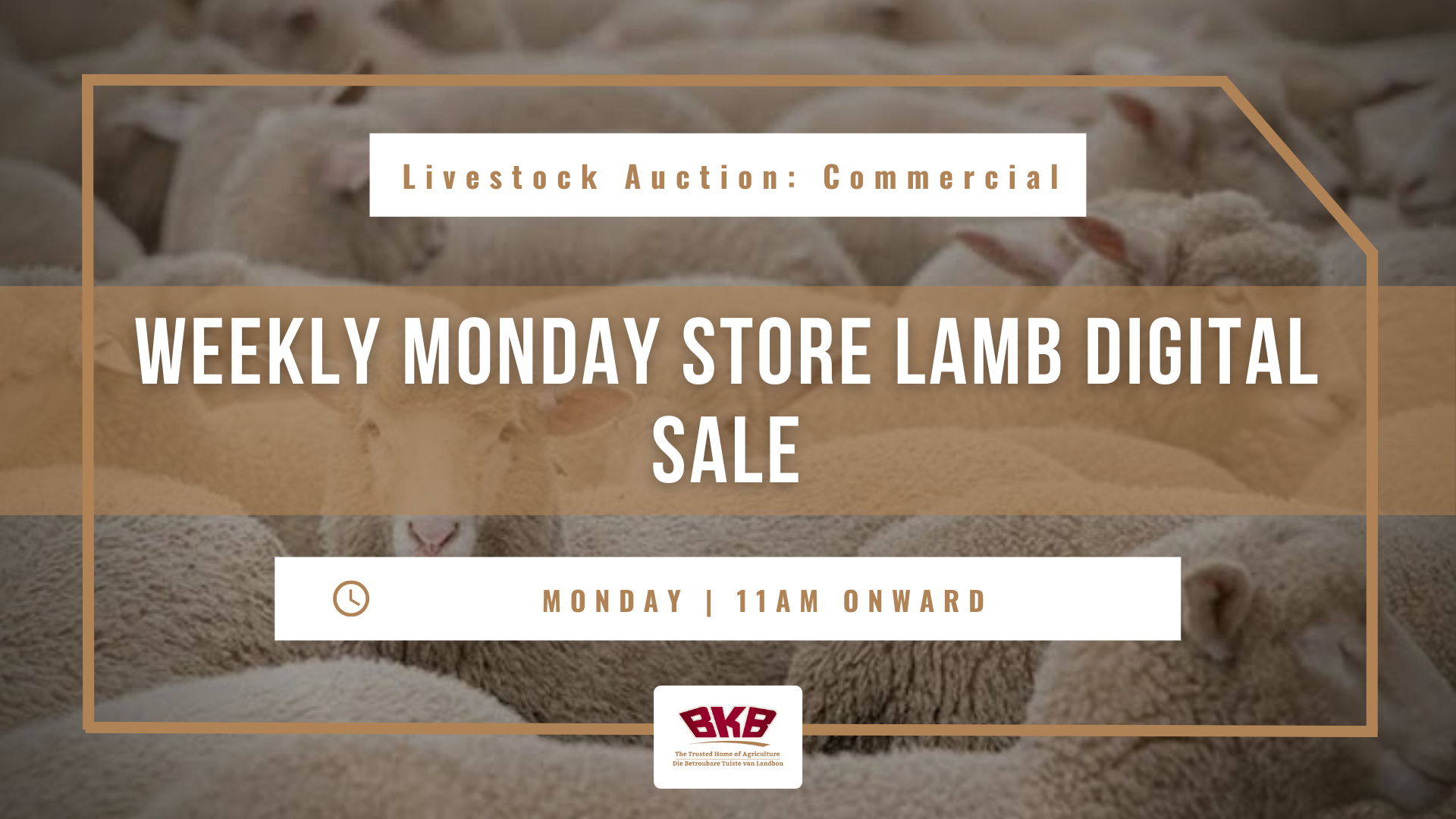 WEEKLY STORE LAMB & WEANER DIGITAL SALE INFORMATION
The Weekly Store Lamb Digital sale is a recurring digital auction that takes place every Monday from 11:00. The digital auctions will be facilitated by Danie Strauss as the auctioneer. The sheep on the auction is located across South Africa. Consult the catalogue every week to see the animals on offer and where they are located.
Animals are auctioned per kilogram and then animals are weighed when they are loaded and billed accordingly. The catalogue for a Monday digital Auction will be ready by 12:00 Friday morning the week before the following Monday sale. For a detailed profile of the lot, including the location of the animals please view the catalogue below.
The next auction will take place on Monday the 11th of April. On offer will be 450 Longtail Store Lambs and 1129 Store Lambs
Catalogue
Click here for the digital auction catalogue – 11 April 2022
For assistance on selling your animals please contact your nearest Livestock Regional Manager:
Jan Mostert – BKB Louwid North – 083 306 8408
Douw van Wyk – BKB Louwid East – 083 458 7353
Frik Verster – BKB van Wyk – 082 652 2132
Danie Strauss – BKB Central – 072 585 4028
Willie Meyer – BKB West – 071 680 4103
For more information on how to bid, login, view or register for the auction, please click on the following link:
For any further questions pertaining to digital auctions, please contact BKB on the following number:
082 957 8827 (Whatsapp available)