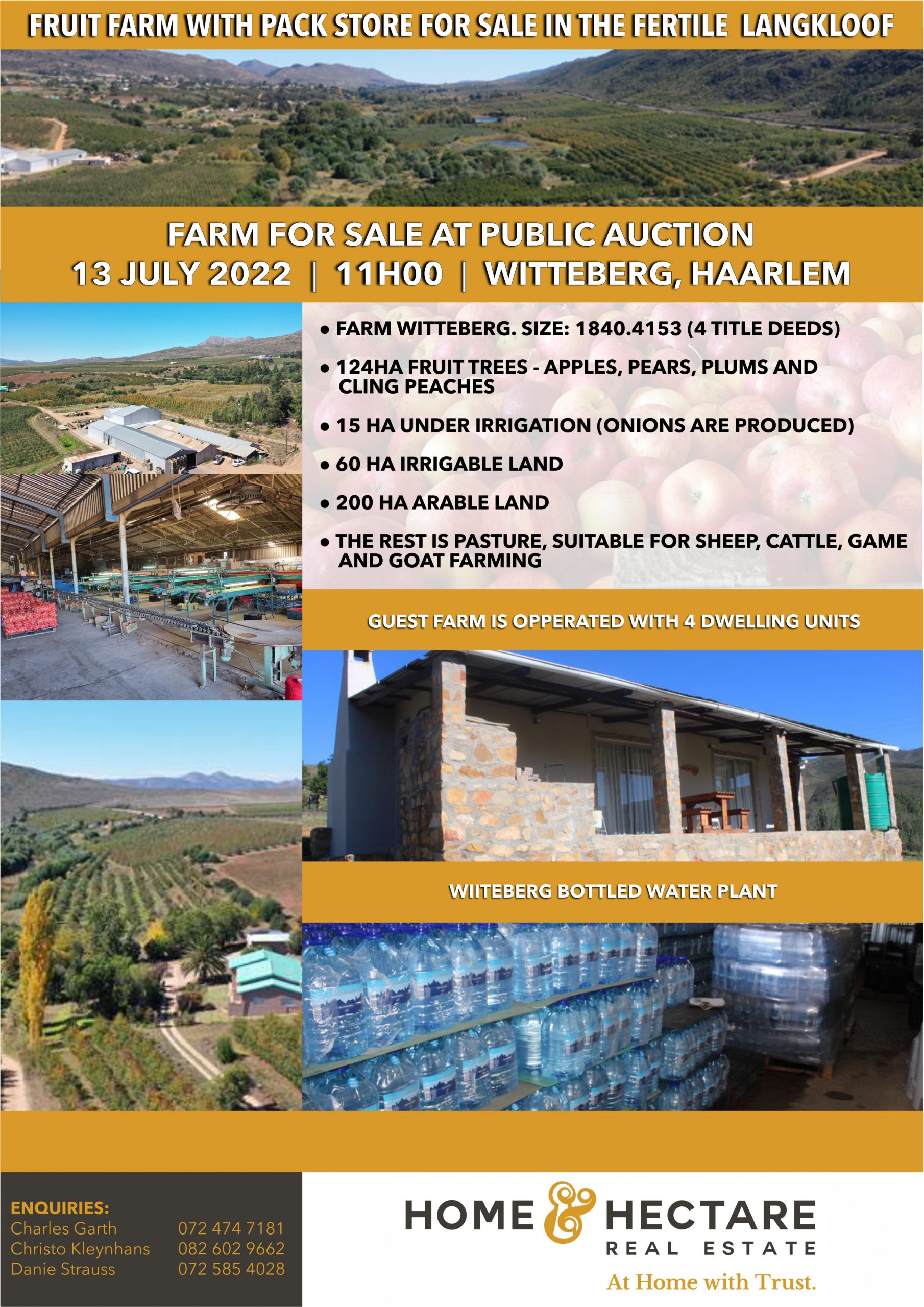 FARM FOR SALE IN HAARLEM INFORMATION
OPPORTUNITY OF A LIFETIME!
Auction: Wednesday 13 July 2022
Venue: Online and Onsite, 11:00
Viewing by appointment
To get more information and view photos please click HERE
Here's a unique once in a lifetime opportunity not to be missed.
These farms are situated in the rich fertile area of Langkloof, Witteberg mountains next to Haarlem.
The farms offers 124 hectares producing fruit orchards with water from the Groot Rivier, as well as 15 hectares of permanent irrigation.
200 Hectares of arable land and 60 hectares of irrigable land. In addition to the fields, Honey tea is harvested and the farms are suitable for cattle, goats, game and sheep farming.
Springwater are also being processed and bottled. Beautiful scenery, hiking trails, overnight accommodation and swimming holes are some of the luxuries available on the farm.
Large storage and packaging facilities for fruits and onions with cooling rooms.
Sold as a going concern.
Enquiries: 
Christo Kleynhans – 082 602 9662
Charles Garth – 072 474 7181
Danie Strauss – 072 585 4028