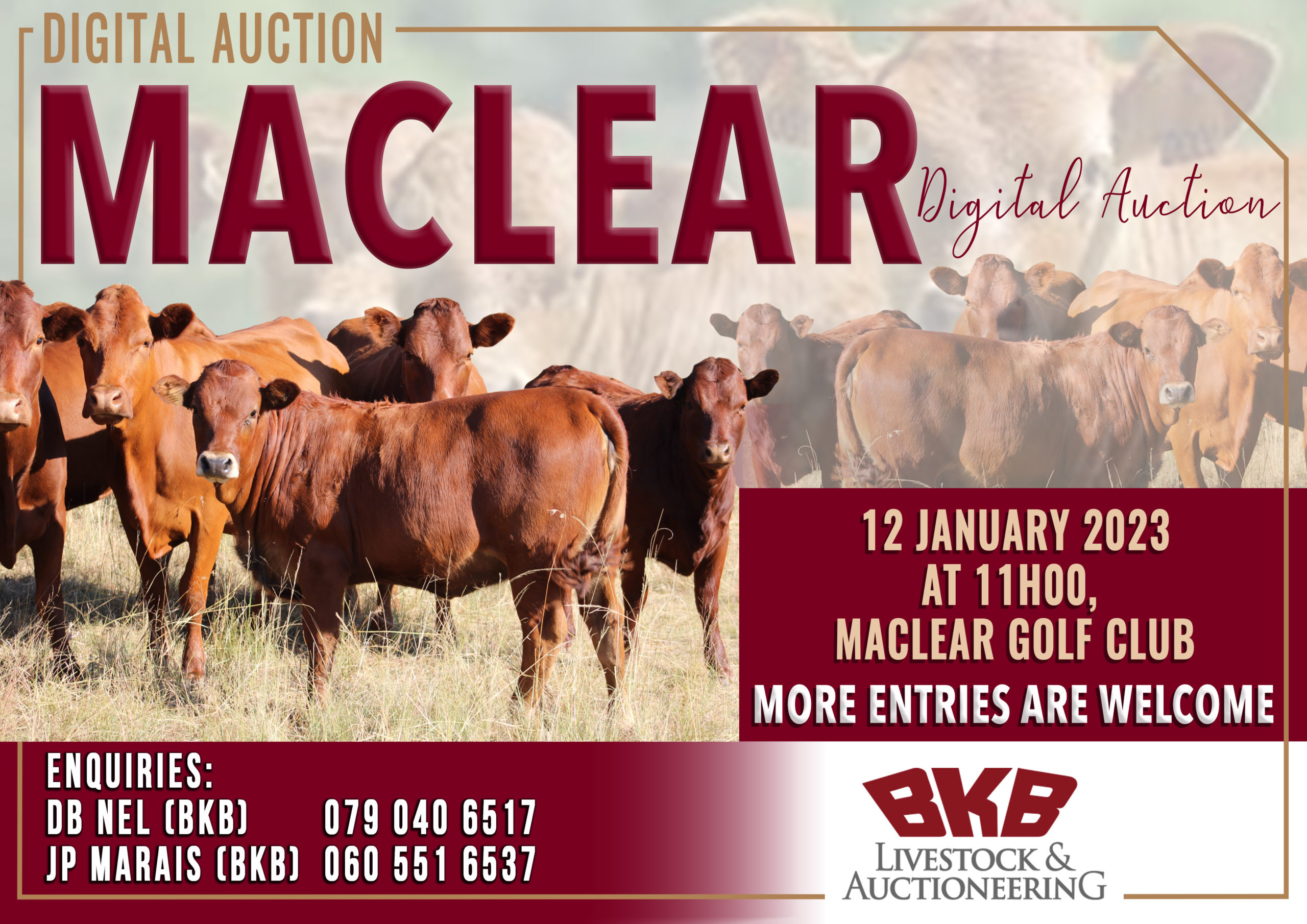 MACLEAR DIGITAL AUCTION INFORMATION
---
The Maclear Digital auction will take place on Thursday, the 12th of January 2023, from 11:00 at the Maclear Golf Club and on BKB Digital Auctions Platform.
Registration:
To Register click on this link: BKB Marketplace (agribidder.co.za)
or scan the "QR code" for registration.
"Log in details" will be emailed within 30 minutes of registration
Contact Chrisna 082 957 8827 if any assistance is needed.
Enquiries:
DB Nel (BKB): 079 040 6517
JP Marais (BKB) 060 551 6537