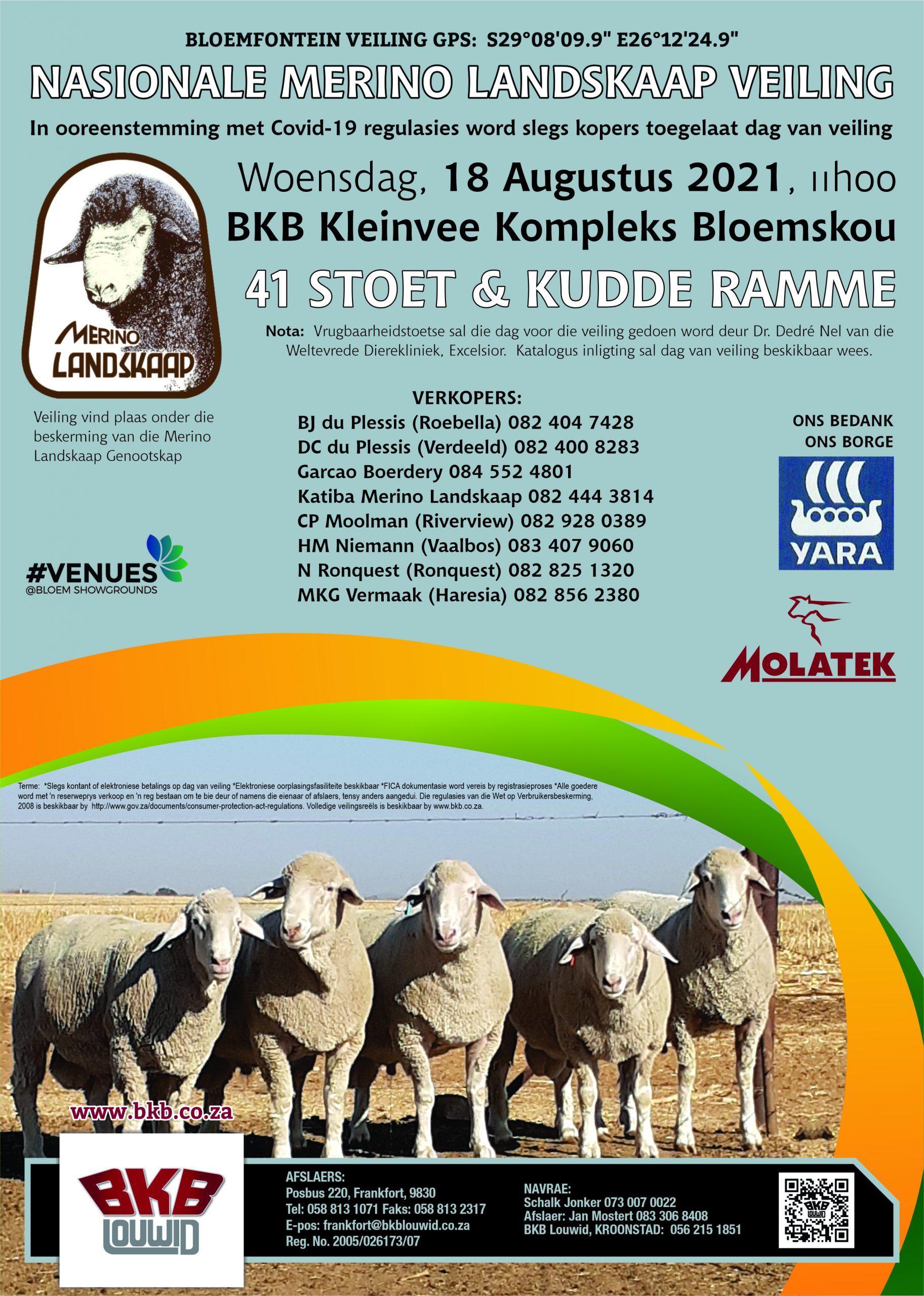 NATIONAL MERINO LANDSKAAP AUCTION INFORMATION
---
The National Merino Landskaap auction will take place on Wednesday, 18 August 2021 from 11:00 at BKB Kleinvee Kompleks Bloemskou. In accordance with Covid-19 safety regulations only buyers will be allowed day of auction.
On offer:
– 41 Stud & Herd Rams.
* Note:  Fertility tests will be done the day before the auction by Dr. Dedré Nel from the Weltevrede Animal Clinic, Excelsior. Catalogue information will be available day of auction. Under auspices of the Merino Landskaap Society.
Sellers:
BJ du Plessis (Roebella) 082 404 7428
DC du Plessis (Verdeeld) 082 400 8283
Garcao Boerdery 084 552 4801
Katiba Merino Landskaap 082 444 3814
CP Moolman (Riverview) 082 928 0389
HM Niemann (Vaalbos) 083 407 9060
N Ronquest (Ronquest) 082 825 1320
MKG Vermaak (Haresia) 082 856 2380
Enquiries:
Schalk Jonker 073 007 0022
Auctioneer: Jan Mostert 083 306 8408
BKBLouwid, Kroonstad 056 215 1851
Auction pamphlet
– Click here to view auction pamphlet
Auction catalogue:
– Click here to view auction catalogue